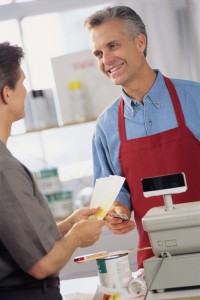 Processing Credit Cards / Debit Cards for Timeshare Companies
EXS Timeshare Credit Card specializes in low cost merchant accounts for ANY business type including Retail, E-Commerce, Mail Order/Telephone Order, and Home-Based. We understand each merchant has unique needs when it comes to the technology that drives their point of sale. We can help you accept credit cards traditionally in a retail environment, over the phone, through the mail, via your E-commerce shopping cart, or wirelessly on the go.
When choosing EXS Timeshare Credit Card as your high risk merchant service provider, your merchant account is always set-up optimally. We factor in business type, total bankcard processing volume, and average credit/debit card transaction to ensure you the lowest merchant processing rates possible. Standard services include Visa, Mastercard, and Discover. American Express available at your request. Call us today for a free credit card processing rate quote. If you're currently accepting credit cards ask about our no obligation free rate review.
Credit Card Card Online Processing "Made Easy"
EXS Timeshare Friendly Business Merchants is a full service online merchant high risk provider offering complete turnkey e-commerce solutions for travel companies, travel agencies, timeshare advertising & marketing companies, timeshare resale and release/contract escape services. Our robust web based virtual terminal software includes a searchable customer database integrated with Mobile processing, Electronic Invoicing and online credit card processing and much more. %100 compatible with EXS Timeshare Credit Card e-commerce merchant accounts. Exclusive pricing available for EXS Timeshare Credit Card merchants. Packages start as low as $10/month. Competitive pricing and rates for merchants already accepting and processing credit cards with established history. Call us today and ask about our free virtual terminal setup!
Electronic Check Processing/Drafting/ACH
Check sales account for over 50% of all non-cash payments at the point-of-sale. That's more than $650
billion annually. Electronic check conversion combines the benefits of paper checks with the speed, ease and safety of electronic processing. It's just like accepting a traditional credit card or debit card at the point-of-sale. The check is converted to a paperless transaction by electronically moving funds from the customer's bank account to the merchant's bank account. Combined with Check Guarantee, this service delivers a streamlined check acceptance process that eliminates returned checks and returned check fees, while reducing paperwork and trips to the bank. Call us today for more information about electronic check conversion and check guarantee.
Merchant Capital Advance
Merchant cash advance is the preferred alternative to business loans and serves the needs of merchants in ways that traditional business lenders, including banks, cannot. For example, you can use the cash from your advance any way you wish, which is often not the case with traditional business lenders. Also, merchant cash advance offers an exceptionally easy repayment method using a small portion of your daily credit card sales. EXS Timeshare Credit Card has partnered with Cash-on-Demand (COD) to provide a simple method for merchants to convert their future Visa and MasterCard sales into immediate Capital to grow their businesses, make physical improvements, acquire needed inventory, make additional investments, etc.. Whether you need $10,000 or $100,000, we can help you get the money you need. Call us today and pre-qualify your business in minutes.

Gift & Loyalty Programs

Still using paper gift certificates? Retain customers, attract new business and increase shopping frequency with a Gift &Loyalty Card program. In today's competitive retail environment, the battle to retain customers is fierce. The winners are those who establish and maintain one or more competitive advantages in the minds of their customers. A Gift & Loyalty Program is a powerful way to create a compelling reason for your customers to prefer your business over another. Call us today for more information. Ask about our gift card starter kit.
Mobile App/Card Swipe Processing

Mobile swipe credit card processing is designed to help you reduce costs and save time in processing credit card payments in person. Instead of a costly wireless terminal, you benefit from an inexpensive mobile swipe that can plug into any smartphone such as an iphone or android based syste. Mobile is processed similarly to that of online debit transactions using proprietary magnetic stripe cards in lieu of a physical credit card terminal. For newly established merchants, startups, or those who have been shutoff or shutdown by square, paypal, firstdata or a similar processor, EXS will have immediate impact and enable you to accept and take credit cards again like visa, mastercard discover and amex. Call us today and learn how to integrate your virtual terminal merchant services with your EXS Timeshare Credit Card merchant account.